SHOW OFF
Show Off. Austrian Fashion Design
group exhibition at MAK VIENNA 
curated by Ulrike Tschabitzer and Andreas Bergbaur
Feb. 14.2020 – July 12. 2020
WIDOW SERIES IV Veuve Cliquot
Mask, body piece and limb for a 3d printed sculpture in collaboration with Warren Du Preez and Nick Thornton Jones
for Veuve Cliquot Widow Series 4
Nov. 2018
ELEVATED
Current Curvature SS19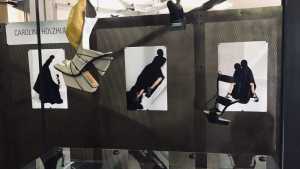 YKK presents the new CAROLIN|HOLZHUBER collection Current Curvature at YKK Showroom London
during London Fashion Week and London Design Festival
Sep. 13 – 21. 2018
Heaven or Hell : Extraordinary Shoe Design.
An exhibition on extraordinary shoe design
28 January 2018 – 2 September 2018
at the Cube design museum (NL)
The exhibition, curated by Elisabetta Pisu is a coproduction with Italy's IMF Foundation.
National Museum of Scotland
SS17 NO 5 is permanently exhibited at the National Museum of Scotland in the Fashion and Style Gallery
FASHION: OBJECTS, CONCEPTS and VISIONS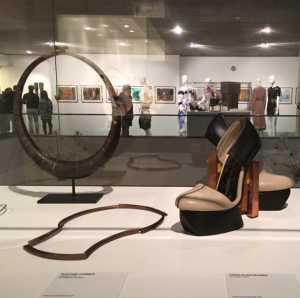 Walking the Line between Craft and Tech: New Positions in Austrian Fashion Design.
at me Collectors room Berlin | Stiftung Olbricht
30. Nov – 18.Dec 2017
curated by Claudia Rosa Lukas
Art Gallery of South Australia